Oleksiy Goncharenko studied foreign languages ​​since childhood and even taught English to children while studying at school. It was his love for languages ​​and a great desire to help people that inspired him to found the Ukrainian network of educational and cultural centres Goncharenko Centres. The main goal of them is to enable residents of small towns of Ukraine to learn foreign languages ​​for free and improve their skills in other areas of science, art, and provide social activities opportunities.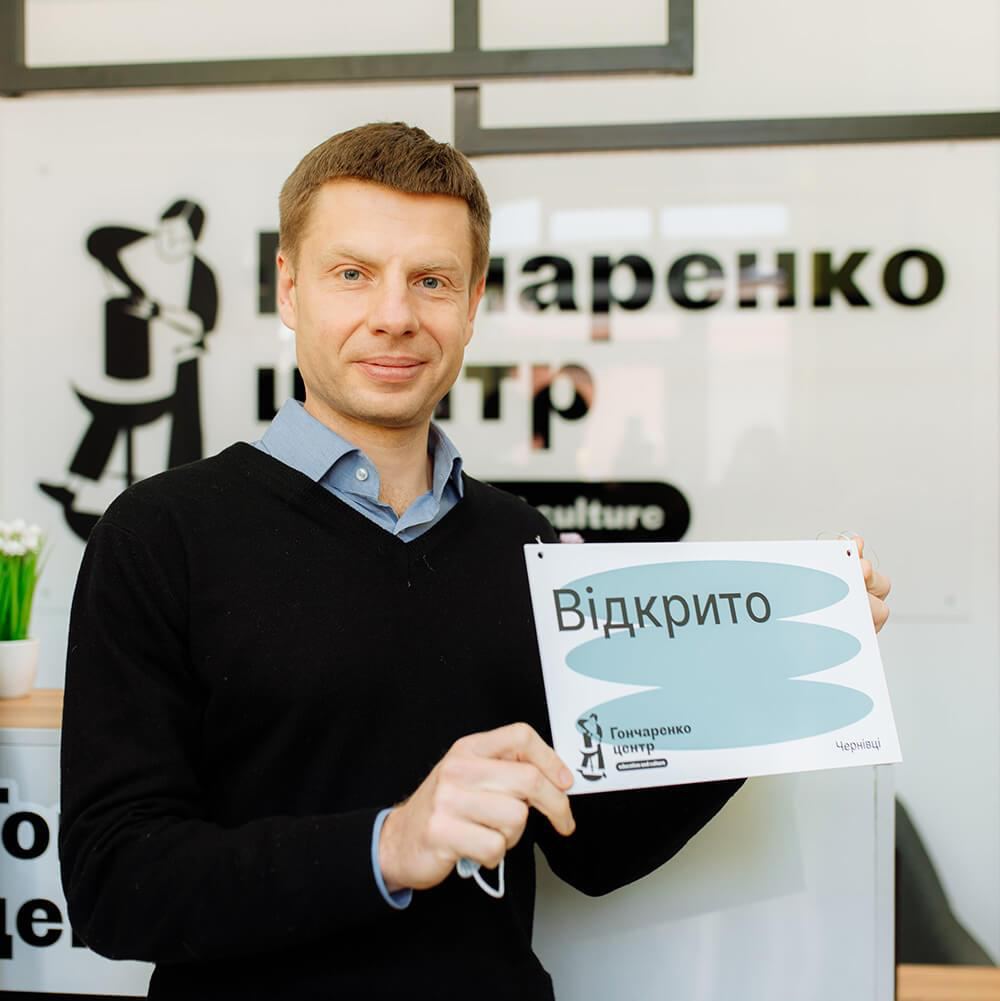 Thousands of children and adults visited social and cultural centres, thanks to free courses, schoolchildren improved their knowledge and easily entered universities, and adults received a great motivation for learning foreign languages ​​and inspiration for mastering new knowledge. More than 5 thousand people have completed the English language course and received the A2 language proficiency level. 1100 children prepared for the exam in English and in history at the Goncharenko Centres. Goncharenko Centres are visited by about 25 thousand people every month.
The Goncharenko Centres are funded by patrons and sponsors who are ready to invest in education and a better future for Ukrainians.
As of February 23, 2022, there were 24 Goncharenko Centres, including three centres in Donbas — in Kramatorsk, Kostiantynivka, and Lyman. The Goncharenko Centre employs about 89 people.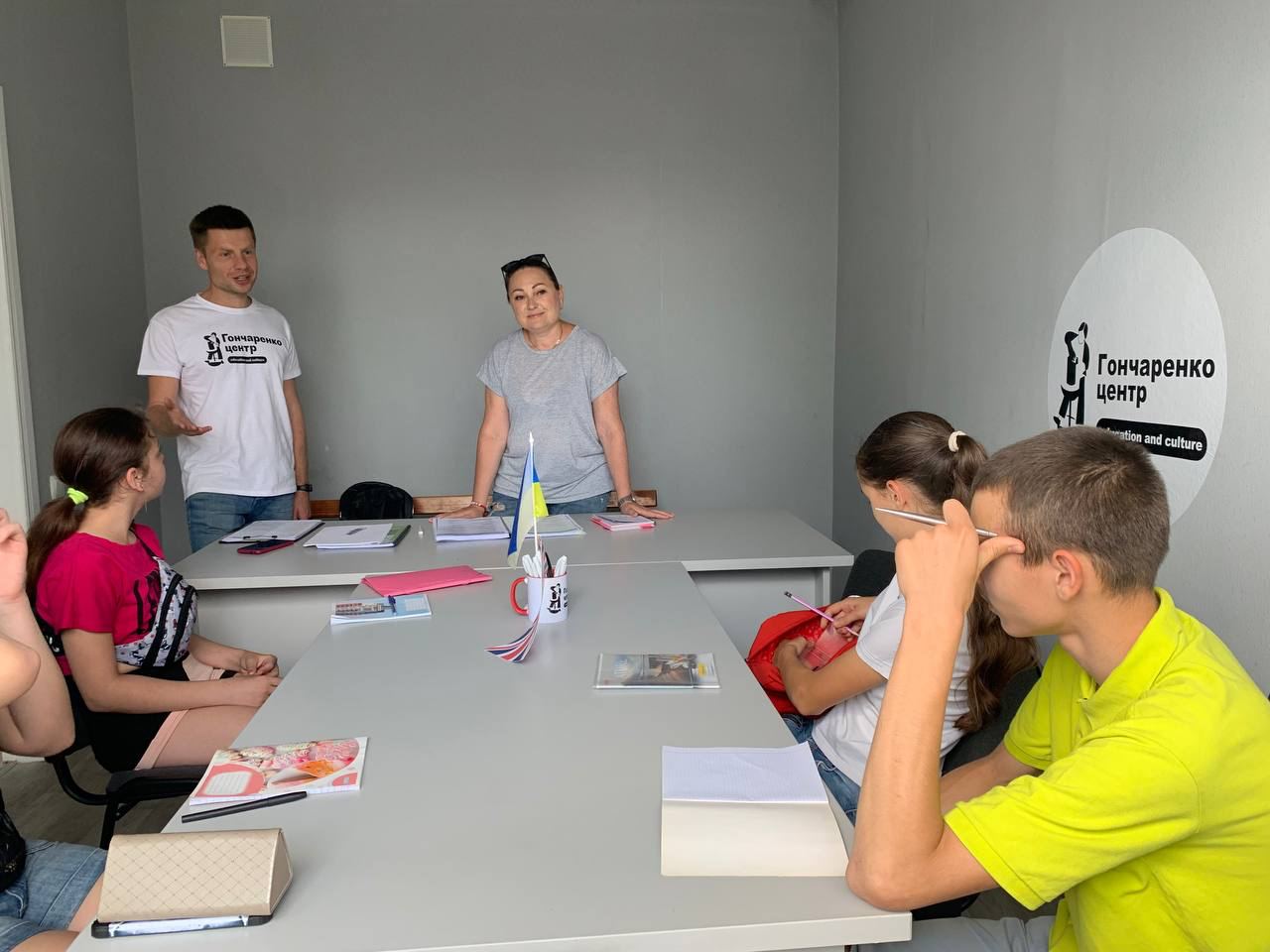 After the start of the war, the Goncharenko Centres were reformatted into volunteer hubs, which now help not only the injured and Ukrainians in need, 
but also the military. As of August 2022, Goncharenko Centres in total tran
sferred 780 tons of humanitarian aid to the people of Ukraine, 25 vehicles were bought for the Armed Forces of Ukraine, they accommodated more than 15,000 IDPs, purchased 2
50 tablets for artillery, transferred more than 15 million UAH for the needs of IDPs, the army and the liberated territories of Ukraine.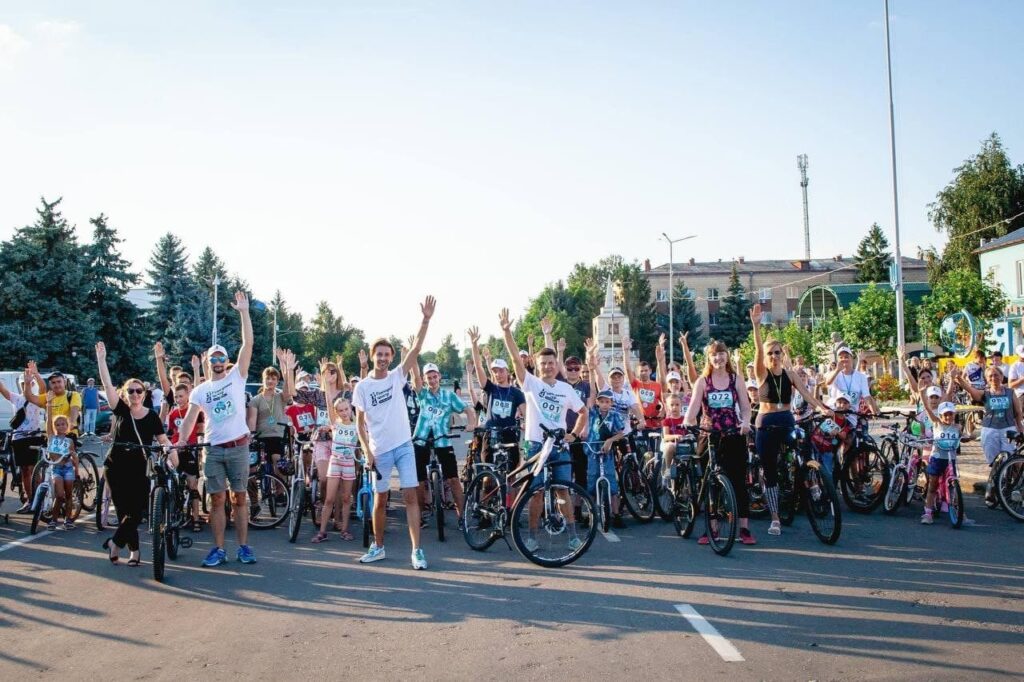 As of June 4th, 2022, as a result of shelling and bombing, 1 939 educational institutions were damaged, 184 of them were completely destroyed, and now 1170 educational institutions are located in the temporarily occupied territories.
The new mission of Goncharenko Centres is to be a relief for those in need of continuous education by providing both – free courses themselves and humanitarian aid to meet people's basic needs. Every week over 2500 people visit our centres to receive help and educational opportunities.
Since the war started we have opened 4 new centres in the south and southeast of Ukraine – Odesa, Mykolaiv, Kodyma, and Kryvii Rih. Two of them are only tens of kilometers away from the frontline.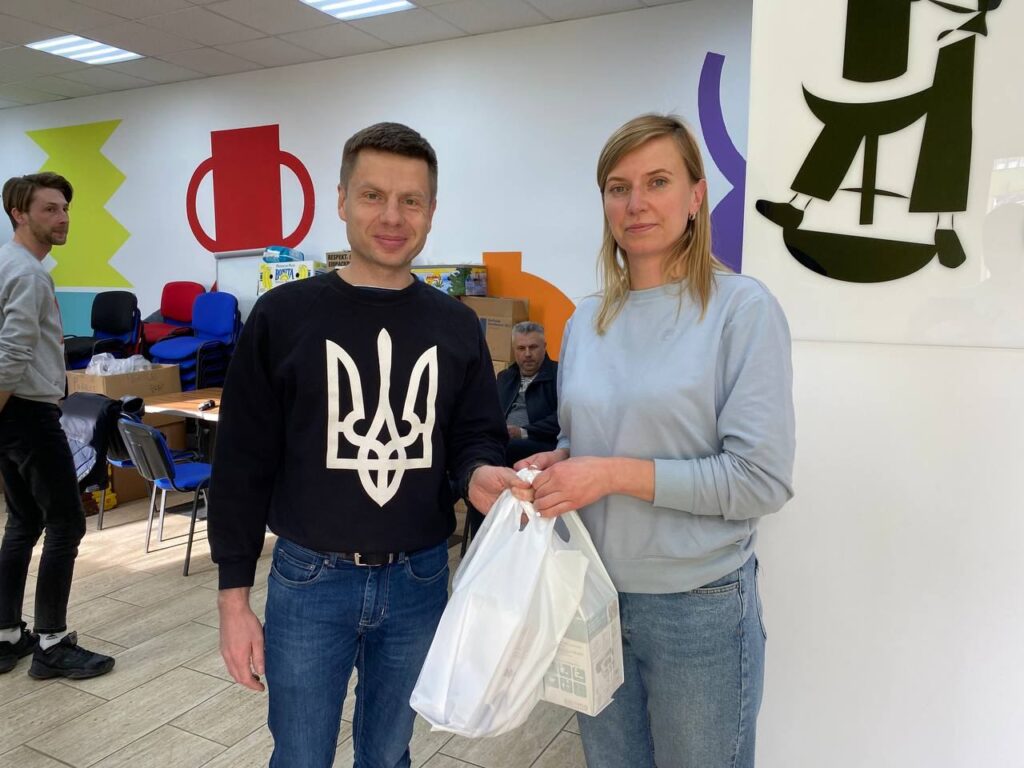 In Odesa, we have launched a project helping internally displaced people to get jobs. About 50 IDPs found employment with our help, about 220 have been helped with writing a CV, and about 17 companies are cooperating with us weekly.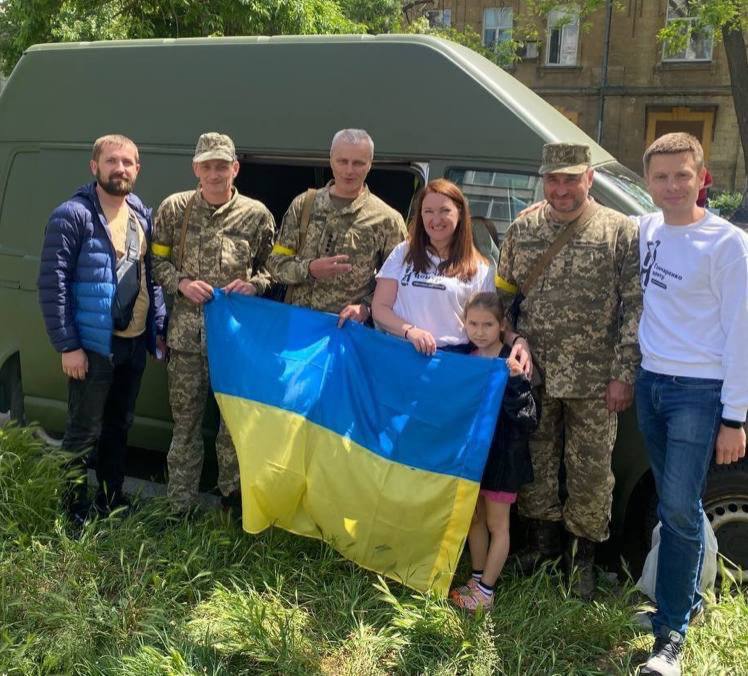 One of our main focuses of Goncharenko centres is to help people of all ages learn English. Free courses are held online and in every city attracting over 150 people each. English courses specifically for the military personnel or workers of city councils a
re held in some centres.