After the start of a full-scale Russian invasion of Ukraine, Oleksiy continued to fight Russian propaganda, which Goncharenko opposed throughout all 8 years of the war. He began to actively cooperate with dozens of international media in order to bring the truth to the world about the real situation in Ukraine, as well as to draw direct attention to the necessary support measures that Western countries can provide.
He held online meetings with US congressmen and advocated tougher sanctions against Russia. For example, during a conversation with 50 US congressmen, he insisted on imposing an embargo on Russian oil and gas. Later, the United States imposed a ban on the export of Russian oil.
Back in the fall of 2021, during meetings at the State Department and the Pentagon, he repeatedly emphasized the need to stop Nord Stream 2 and discussed security issues for Ukraine. 
During a visit to London in May 2022, Oleksiy raised the issue of creating an international tribunal in a conversation with Foreign Minister Liz Truss. The head of the British Foreign Office assured that she had already discussed this possibility with the country's attorney general. In addition, Goncharenko actively promoted the idea of ​​seizing the assets of Russian oligarchs and using these funds for the benefit of Ukraine.
During the NATO summit in Madrid in 2022, he raised the issue of security in Ukraine and in Europe with leading European politicians.

In July 2022, Oleksiy visited Washington for the second time, where he had a number of meetings with senators, congressmen, representatives of the Pentagon and the State Department. The issue of security and the provision of weapons for Ukraine was central to the program of Goncharenko's trip.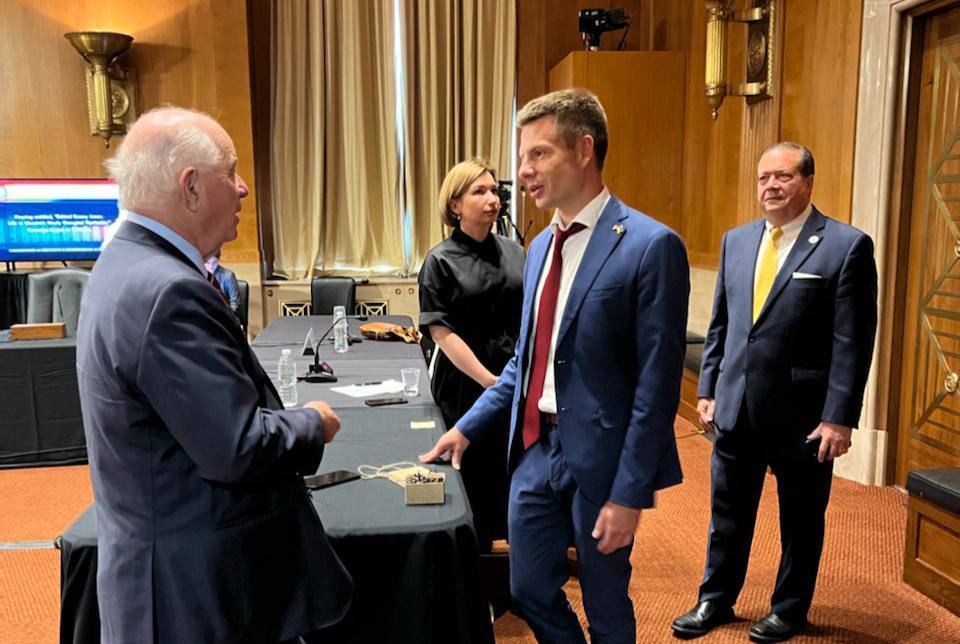 Oleksiy spoke during the meeting of the Helsinki Commission and raised the issue of Russian genocide on the territory of Ukraine. He told about a girl named Sofia, who lived an ordinary life until Russia came. When the Russian army came, they killed her mother, and the girl lost her arm. Goncharenko told this story in order to clearly demonstrate all the horrors that are happening in Ukraine.